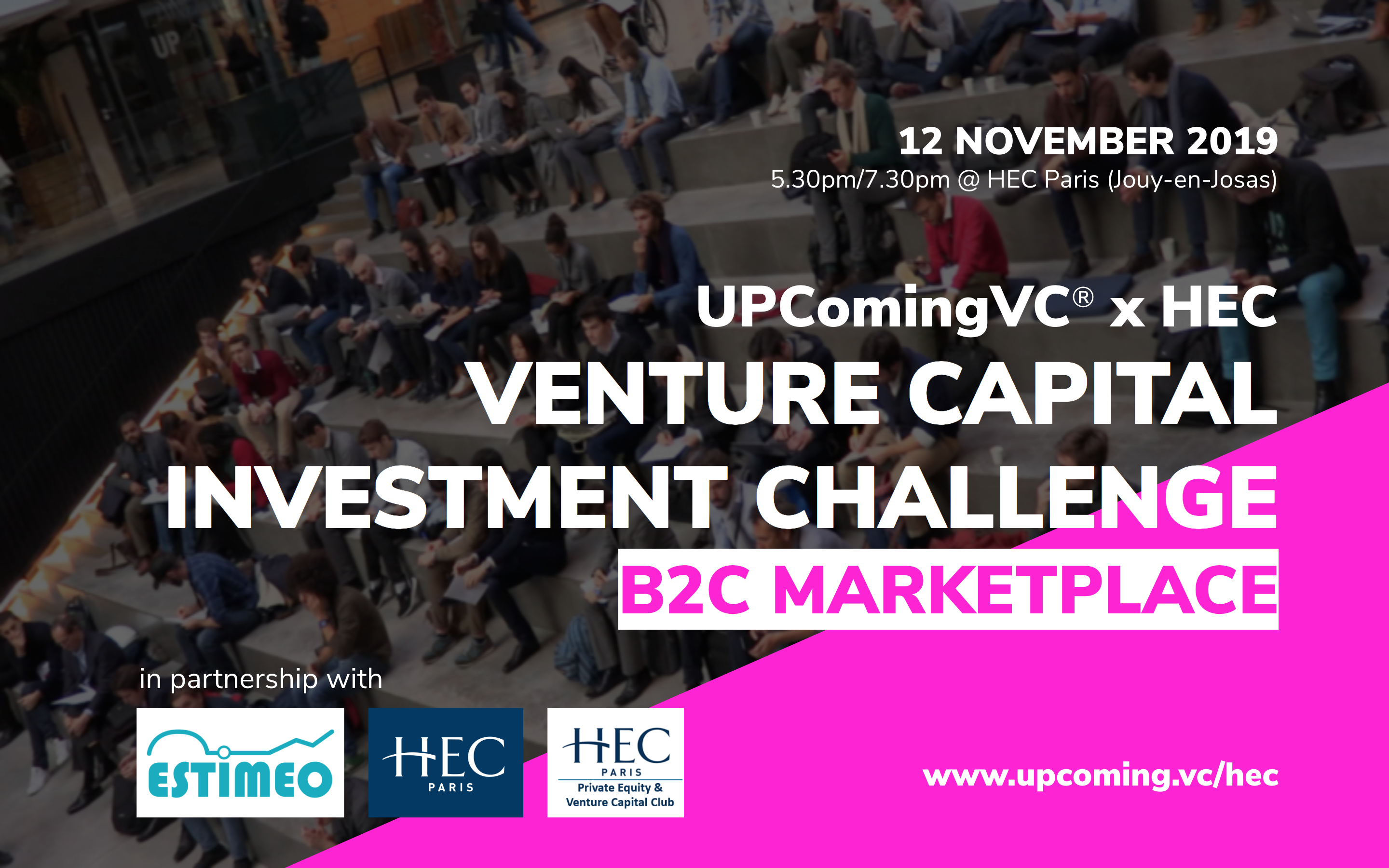 THE 1ST UPCOMINGVC®
VENTURE CAPITAL INVESTMENT CHALLENGE
IN PARTNERSHIP WITH

HOW DO VENTURE CAPITALISTS INVEST IN B2C MARKETPLACE STARTUPS ?
Get the insights from prominent Venture Capitalists on trends and new business models in Marketplaces, and discover IN A LIFE-SIZE SIMULATION GAME the methods that VCs use when analysing their dealflow and the specific KPIs for investing in B2C Marketplace Startups!
FEATURING
ORGANIZED BY OUR AMBASSADOR
12 NOVEMBER 2019
5.30pm - 7.30pm
@ HEC Paris - Jouy-en-Josas
WANT TO PARTICIPATE?
Choose your role
AGENDA
6pm / 6.15pm
- Insights from two prominent VCs about new trends and business models in B2C Marketplaces.
6.15pm / 6.30pm
- On-stage Investor Pitch from an existing B2C Marketplace Startup.
6.30pm / 7pm
- Investor-style questions to the Startup from the wannabe VCs in the audience, gathered in groups. The two VCs observe.
7pm / 7.30pm
- On-stage wrap-up by the two VCs, giving actionable feedback to the Startup and Wannabe on their performances. Interactive Q&A session with all the participants.
DISCOVER HOW OUR EVENTS LOOK LIKE