MEET OUR
FOUNDING AMBASSADORS
.
We've built a network of like-minded innovation lovers, aspiring VCs, they're known as the UPCOMINGVC® Founding Ambassadors. Our Founding Ambassadors are connected to thriving ecosystems of entrepreneurs, tech investors and aspiring investors. They have engaged with local communities and grew an actionable and exclusive network by scouting participants for our Venture Capital Challenges.
LOOKING TO JOIN AS AN AMBASSADOR?
We're currently deploying in these countries.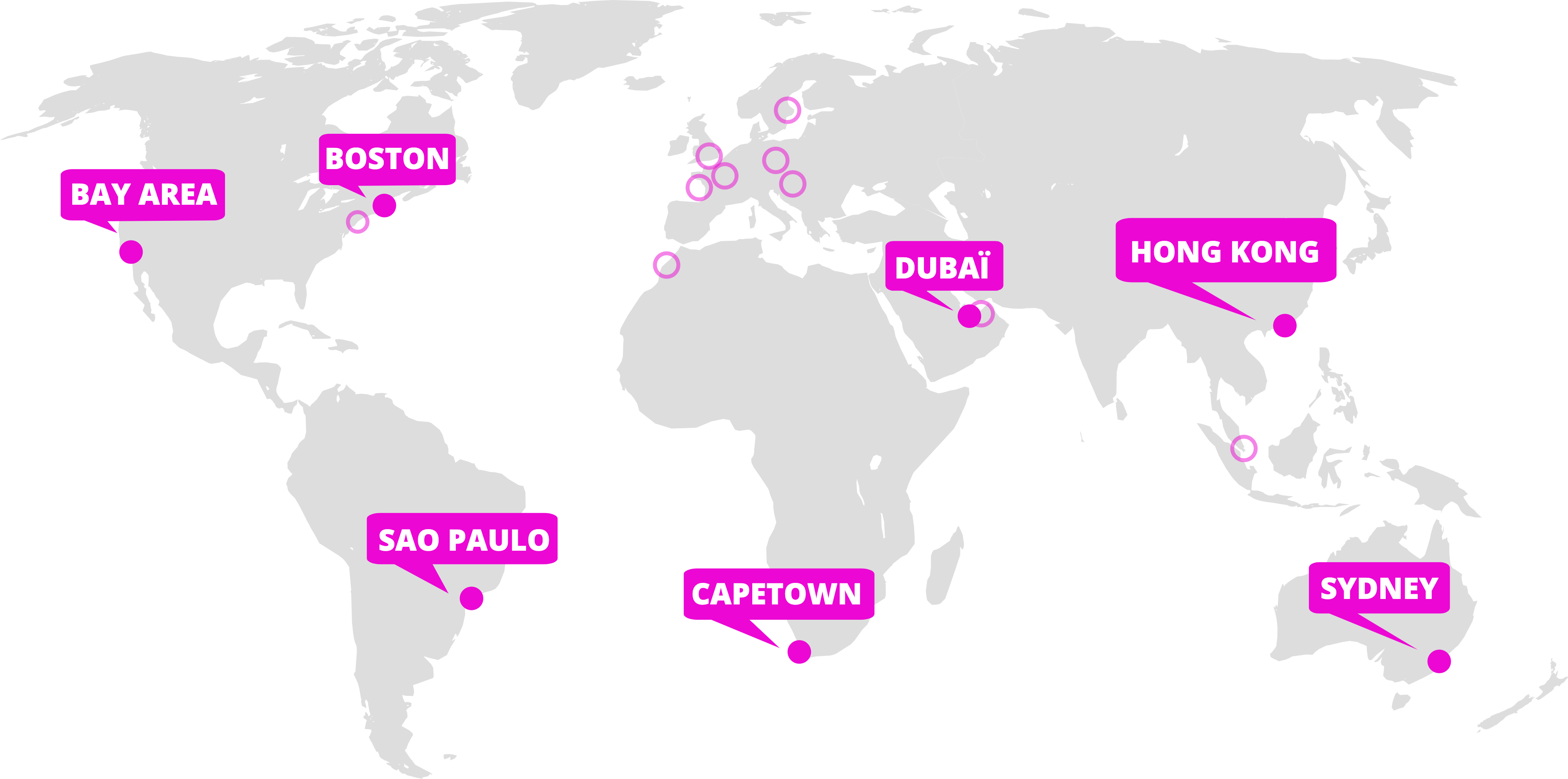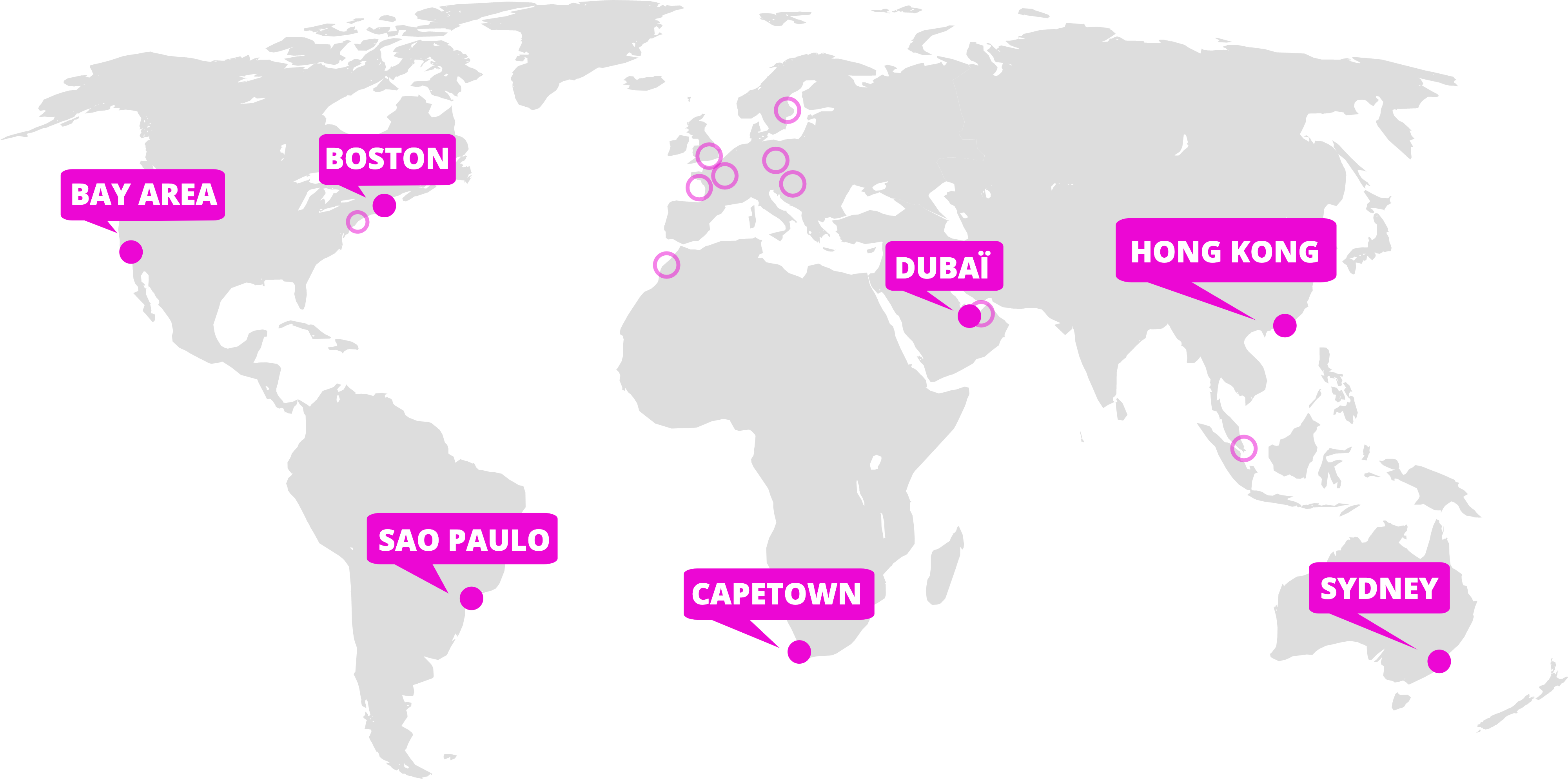 A GROWING COMMUNITY OF LIKE-MINDED ASPIRING VCs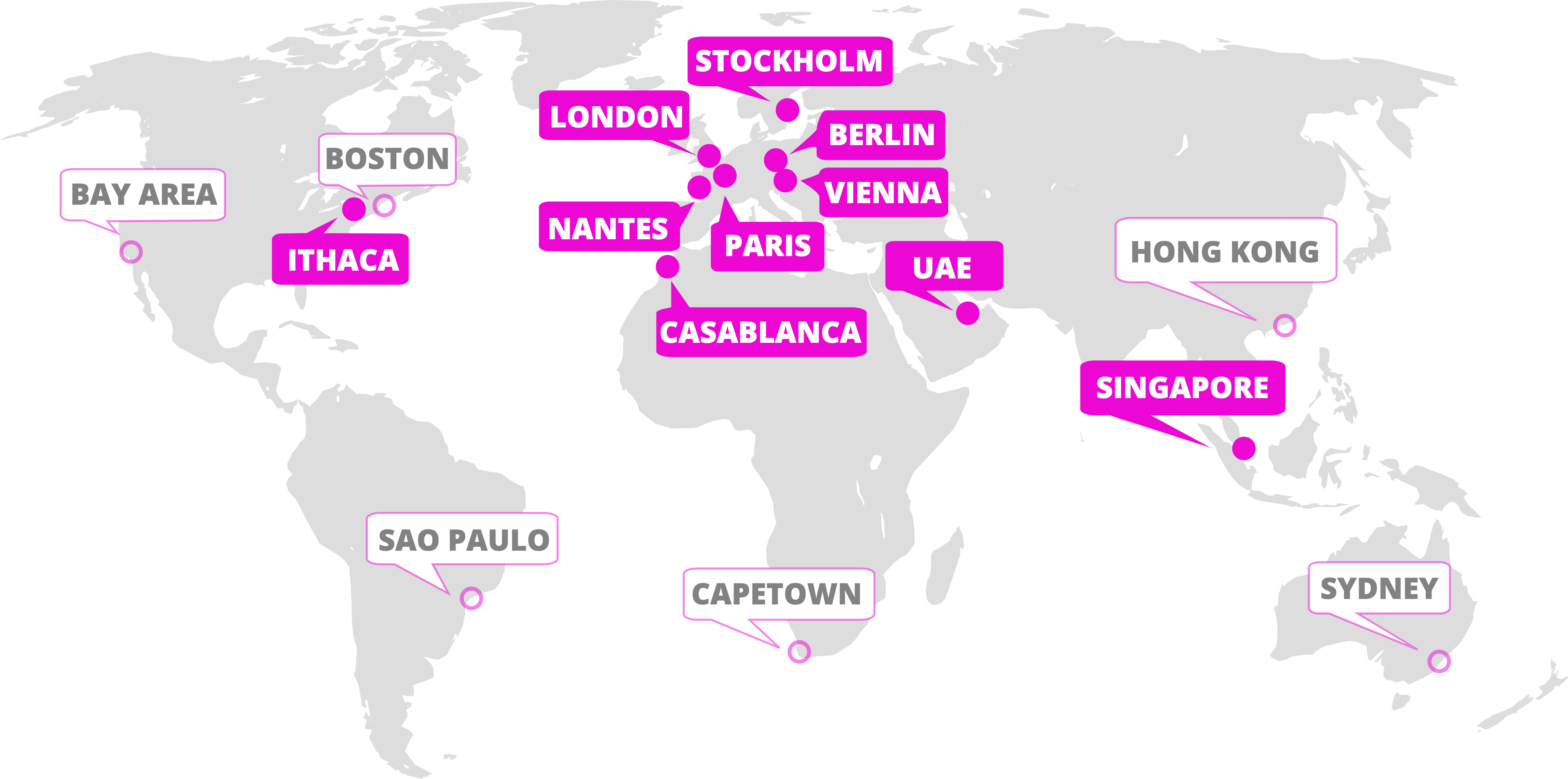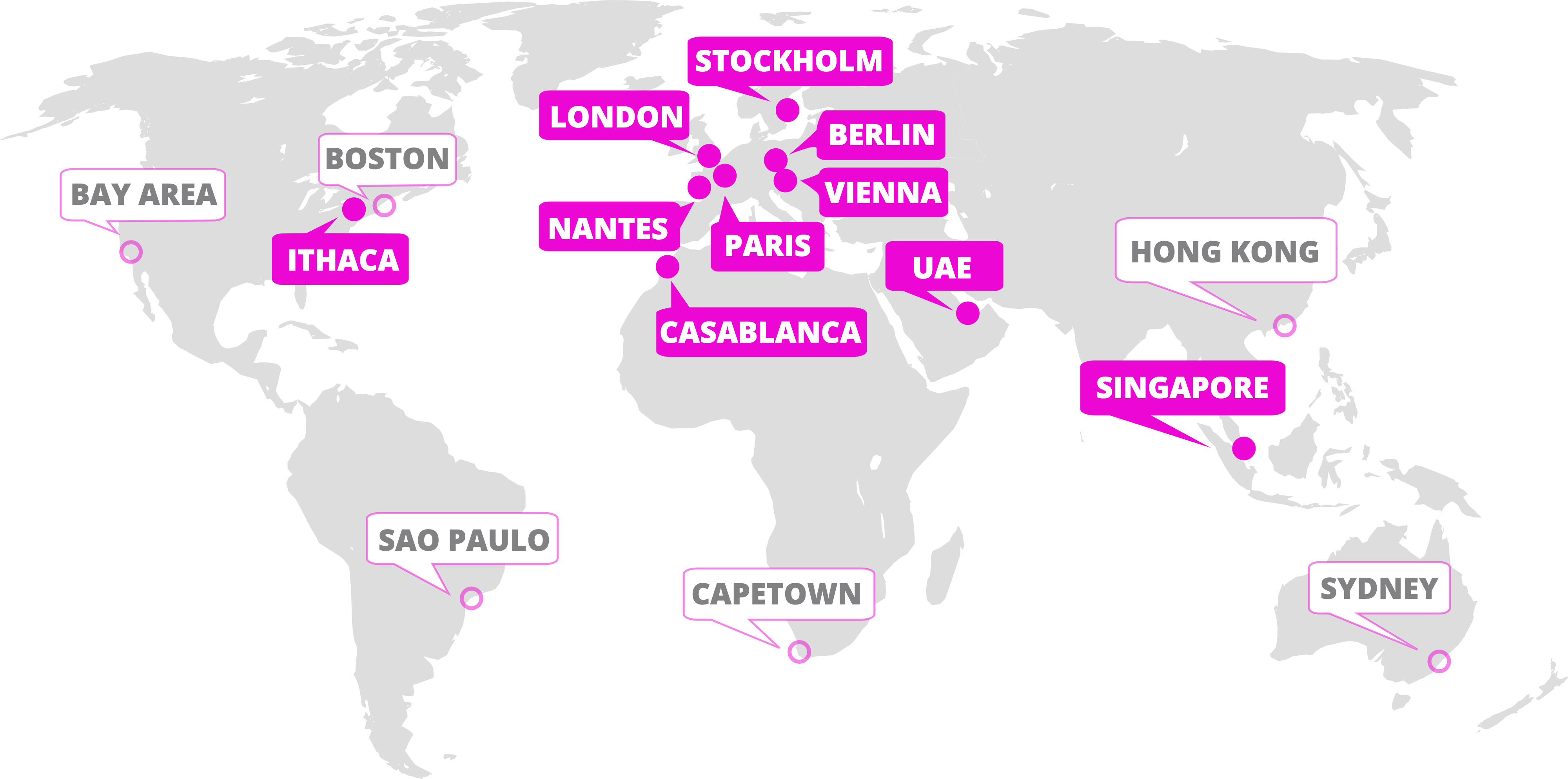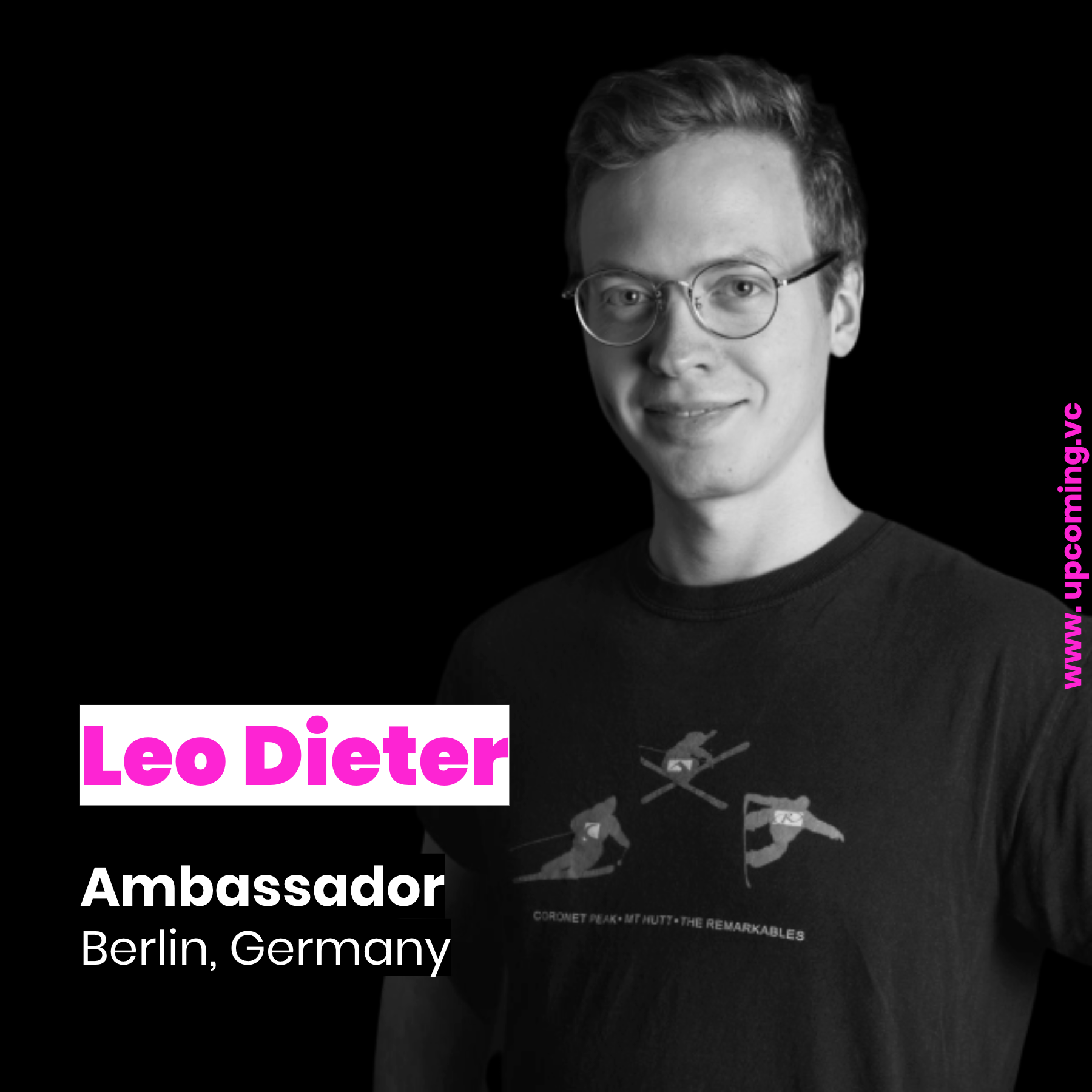 When I was studying in Paris, I had the opportunity to participate in UPComingVC's third Investment Challenge. My team worked together like clockwork and we convinced the jury - a great experience. After my time at ESSEC, I decided to return to my home country Germany, where I work on machine learning and data analysis for a start-up company in Berlin.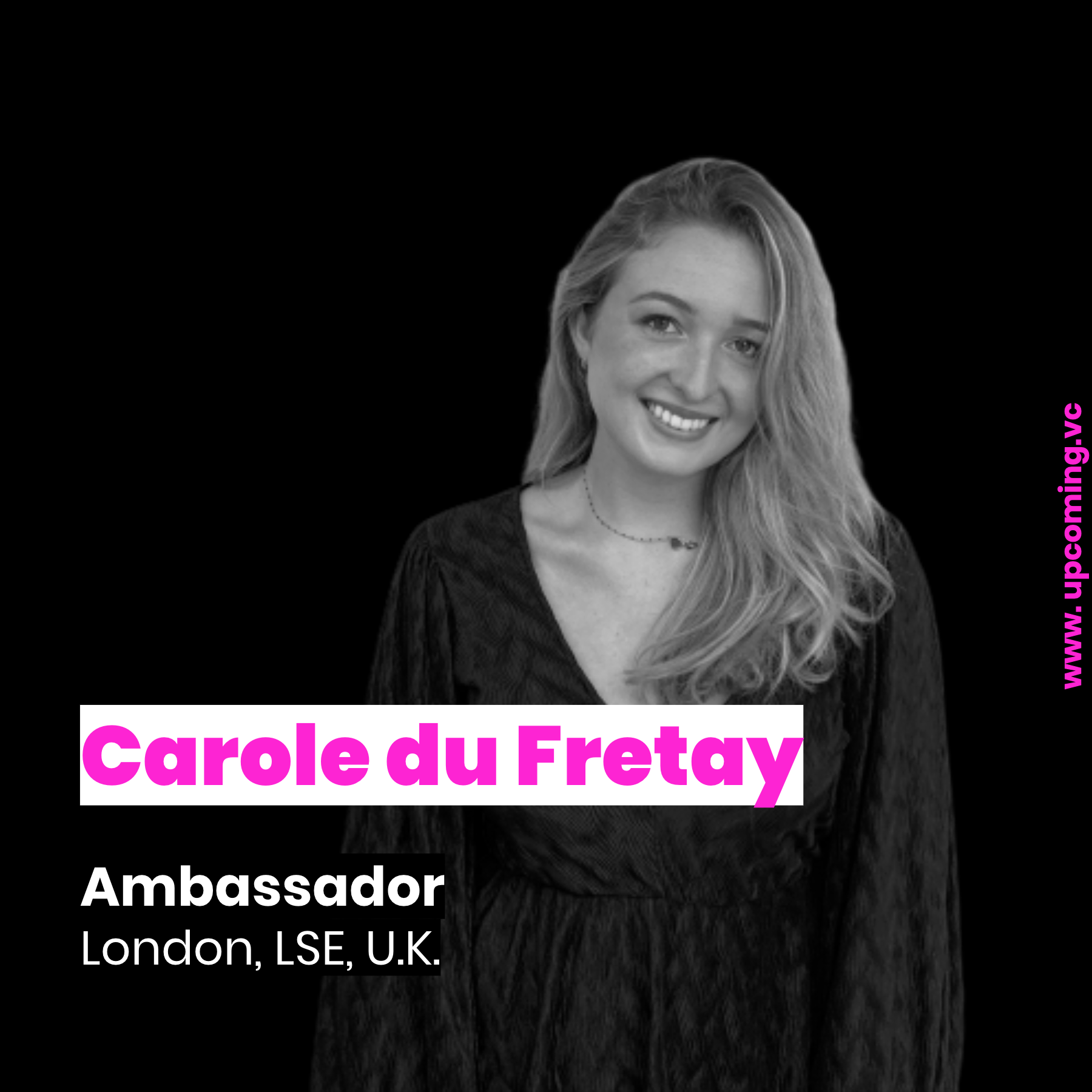 I am passionate about evaluating exciting investment opportunities that leverage new technologies. After graduating from Cass Business School, I was eager to develop the skills needed to create a product, and build upon my prior experiences in advertising and finance. I participated in a coding boot camp at Le Wagon where my team and I built a web app from scratch. I am now starting my masters at the LSE.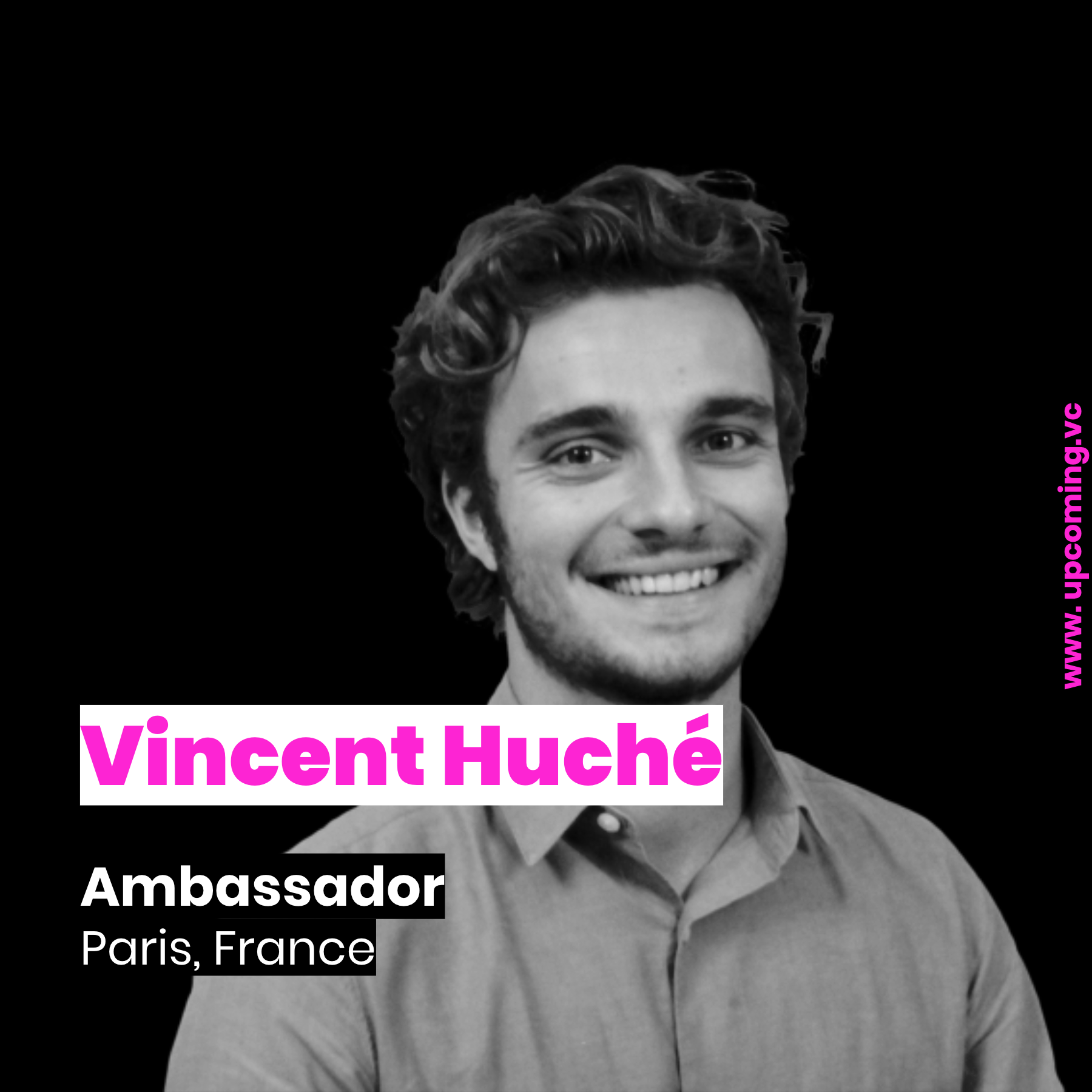 Hi, I'm Vincent! Last year I worked for Eldorado, a platform that connects startups with private investors and public funding in France. During this experience, I participated at UpComingVC in January as a challenger and it was great to exchange with inspiring entrepreneurs and investors. Then I moved to San Francisco to work for Orange. I'm now back in Paris to complete my master at ESCP Europe (major in Entrepreneurship). I wanted to join UpComingVC's community to keep developing this quality event and to keep learning on the startup ecosystem!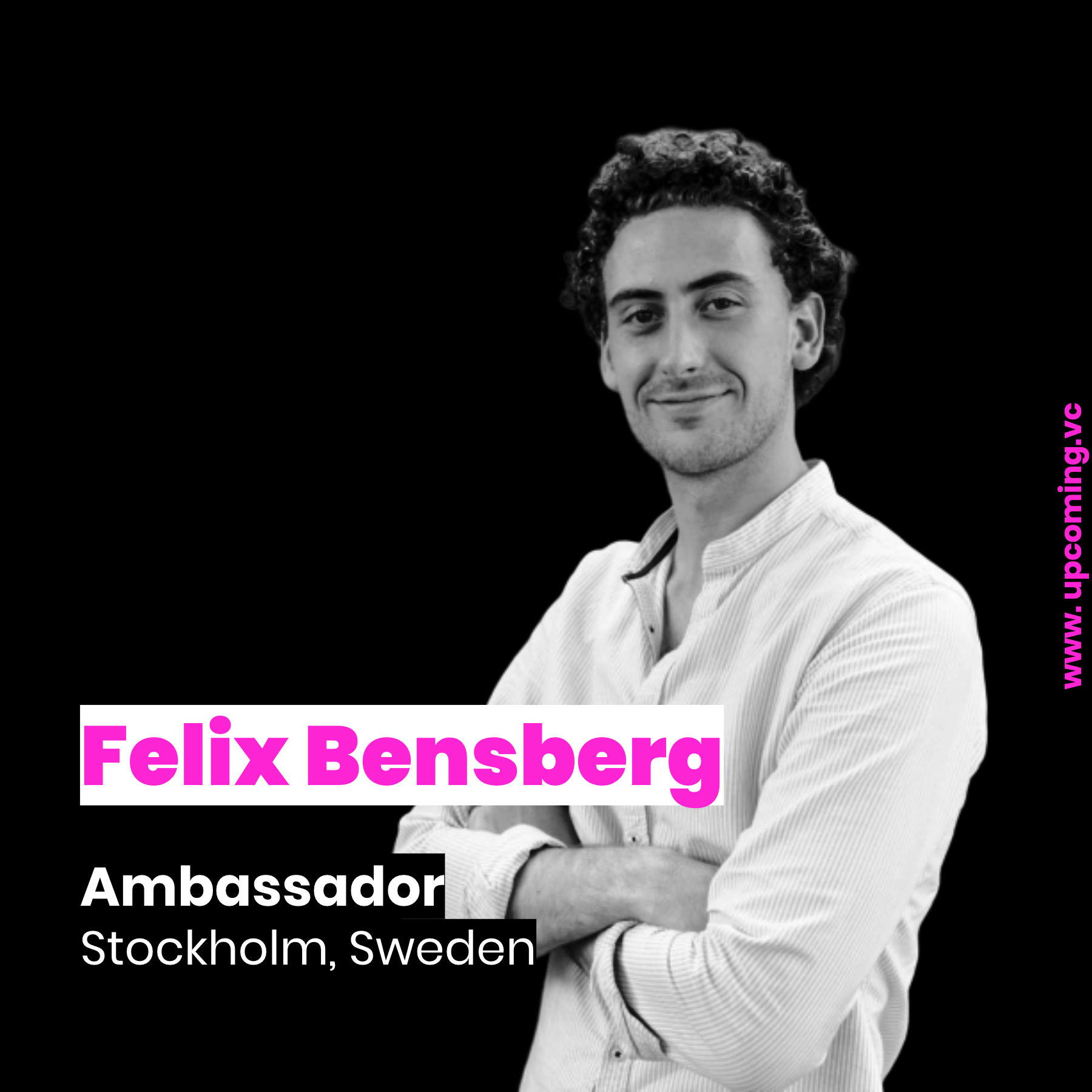 Hi, I'm Felix and I am a master student at Stockholm School of Economics. From the beginning of my studies I've been passionate about Entrepreneurship and Venture Capital with a particular interest in pre-seed and seed-stage startups. I've been fortunate enough to gain hands-on experience at multiple startups as well as on the investment side. I am excited to join UPComingVC and help building a global venture capital education platform.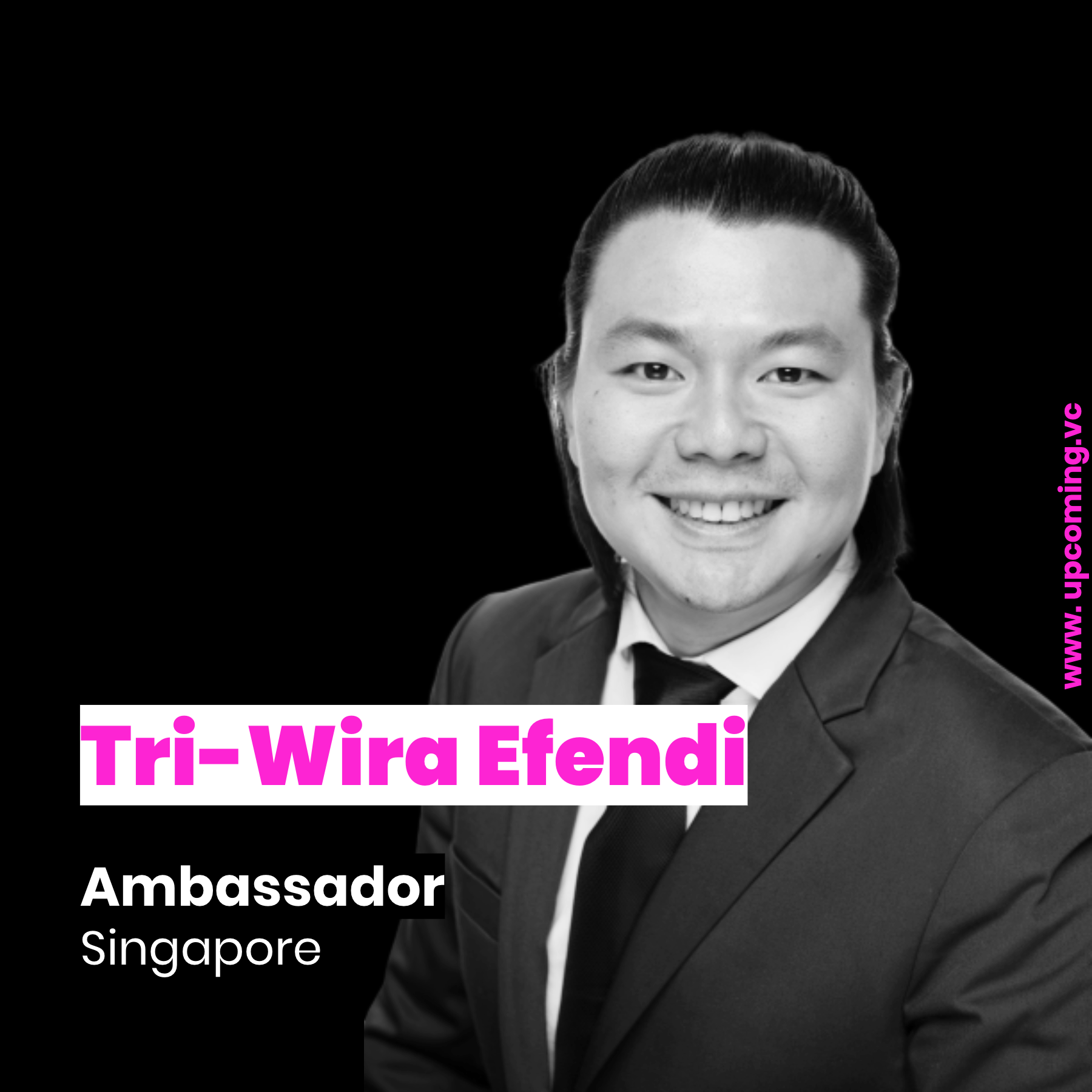 During my MBA in HEC Paris, I participated in the UPCOMINGVC® event on campus. It was a great learning platform where participants acted like a VC by listening to a live pitch and then asking critical questions. Prior to my MBA, I helped European tech companies to enter and accelerate their businesses in the Singapore and Indonesia markets. Now back in the region, I am excited to bring UPCOMINGVC® to Southeast Asia and connect with VCs, founders, and people who want to learn more about the VC and startup ecosystem.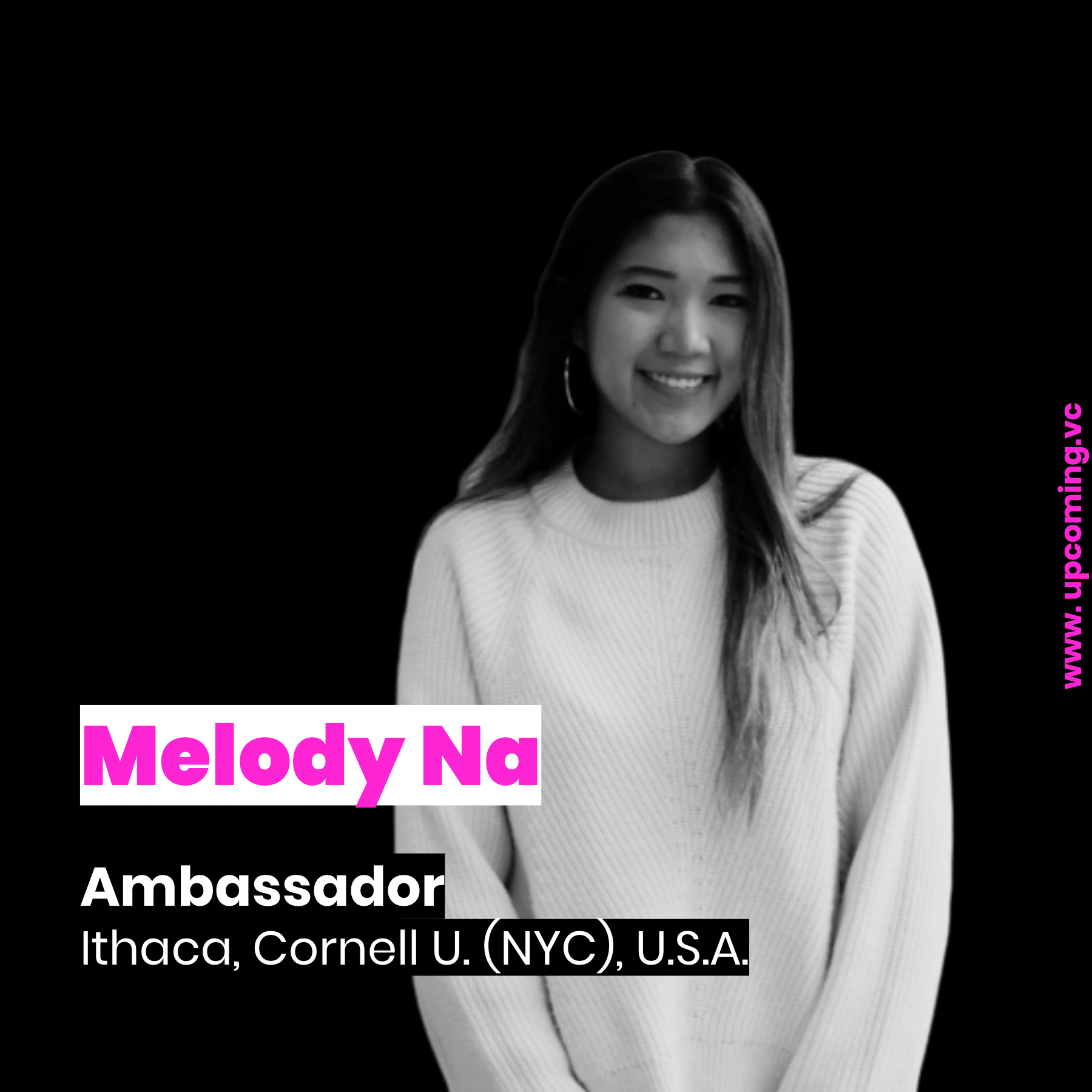 Hi! I'm Melody and I am a junior at Cornell University double majoring in Computer Science and Economics. I am interested in product and technology-focused Venture Capital. I first developed a passion for venture capital and technology when I interned at a Venture Capital firm focused on technology startups in San Francisco. Since then, I have worked on and at a range of startups. I have been fortunate enough to see the life cycles of numerous products and I am always looking for new opportunities.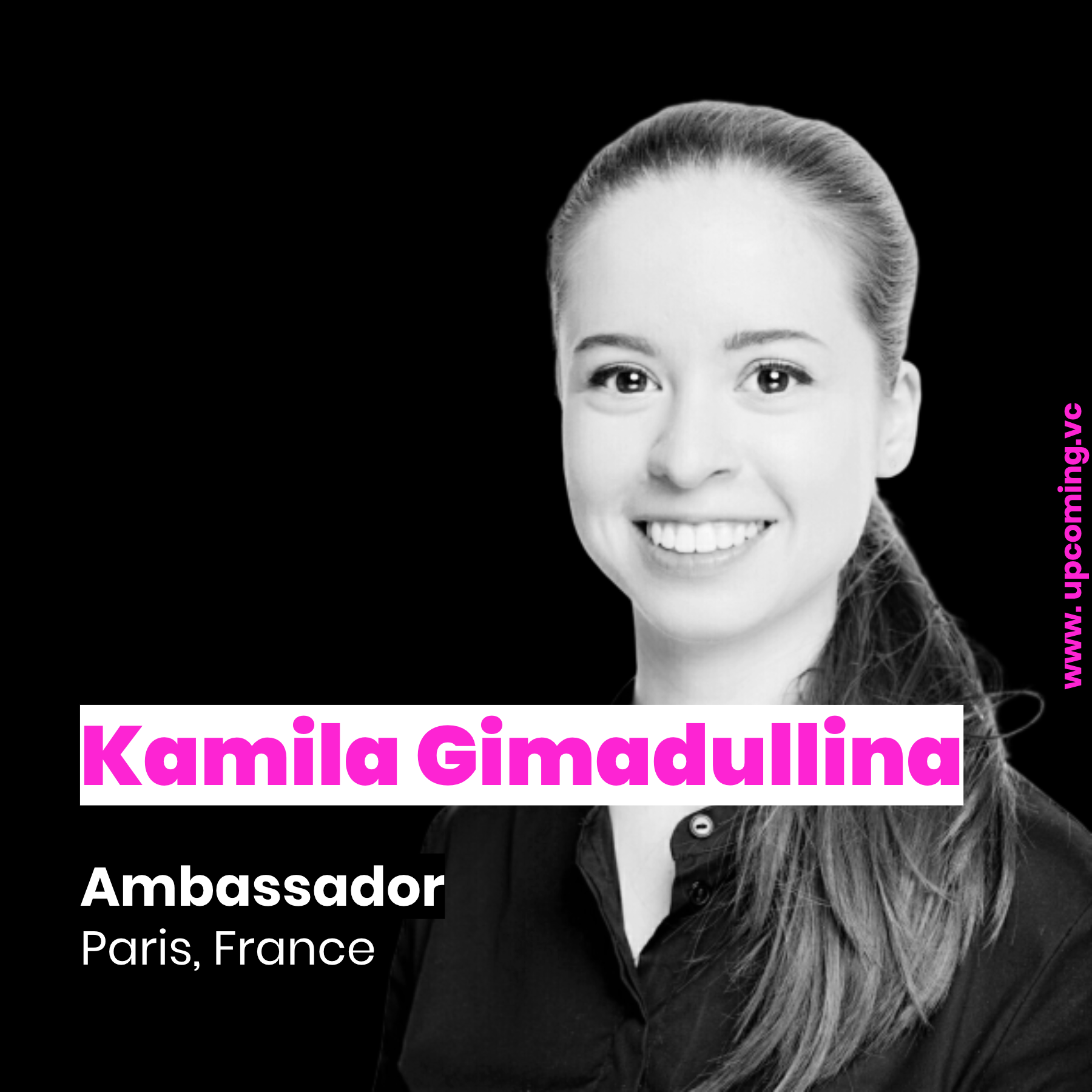 Hi, my name is Kamila and I am an HEC Paris MSc in International Finance student. I was particularly focused on venture capital while studying, then I also got interested in the entrepreneurial part of the startup world after winning the HEC Business Game Bertelsmann startup challenge and building my first digital product. I now work as a digital product manager at Solocal and am joining the Upcoming VC to immerse myself further in the world of startups and empower both would-be VC investors and startup founders to pursue their passion!
I am Mickaël Gros-Prugny, currently in Master in Management at Audencia Business School with a major in financial strategy. Tech saavy, for a few years now I have been extremely passionate about financing innovation and venture capital. This is why, after several experiences in finance, startup and consulting, I decided to participate in the third edition of the UPComingVC Challenge and that I am now proud to be one of its ambassadors!
Edward is from San Francisco. He previously worked at Flexport before obtaining a masters in international economics at Sciences Po in Paris. During his studies, he interned at Auto1 in Berlin. Edward is interested in getting to know more about the startup ecosystem of Europe.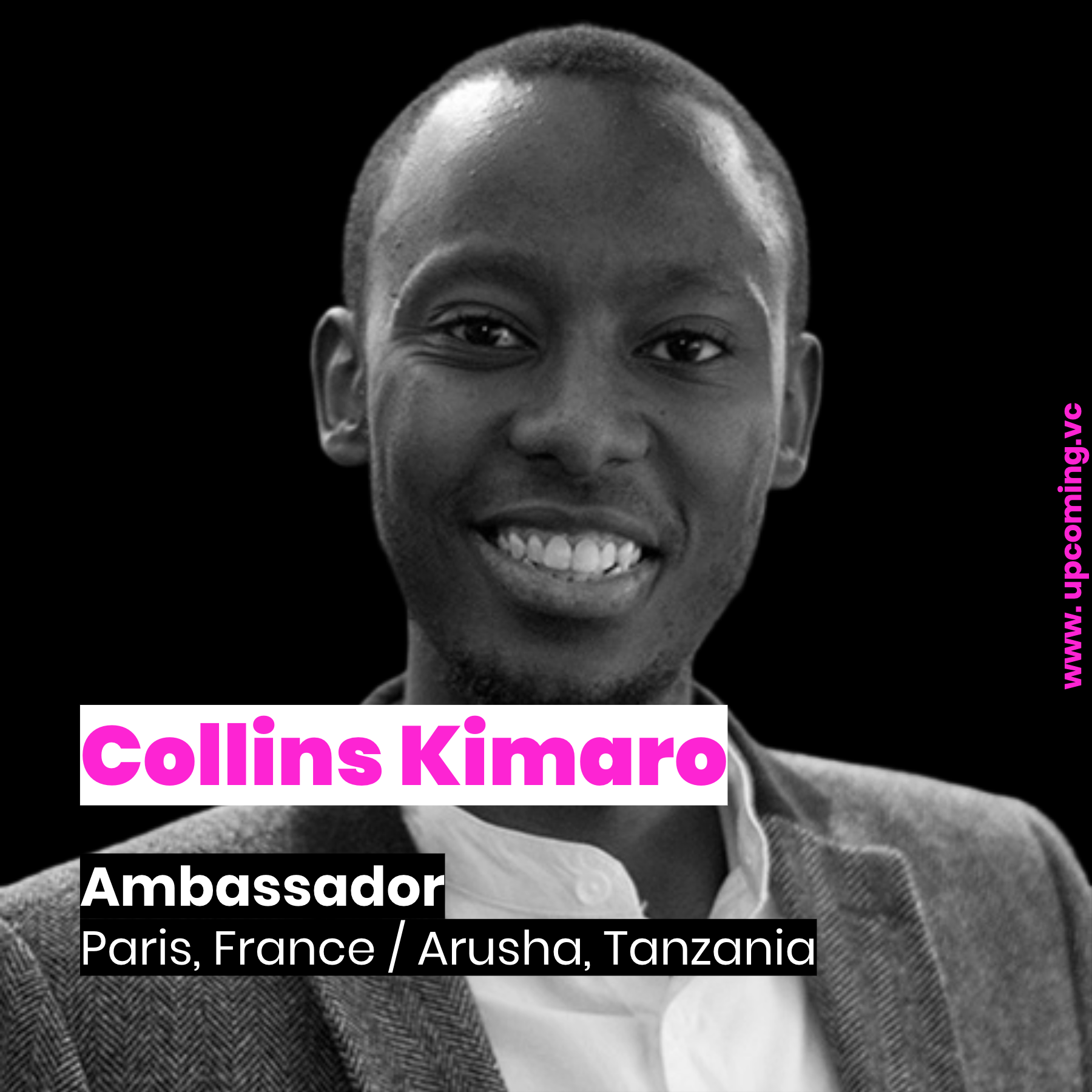 Collins is a believer of change. He has recently graduated from HEC Paris and is a Co-Founder of Obuntu Hub; an innovation hub to empower young entrepreneurs in Tanzania. He is passionate about entrepreneurship and digital technology to drive innovation and growth. He was part of the winning team of the UPComingVC Challenge 3rd Edition.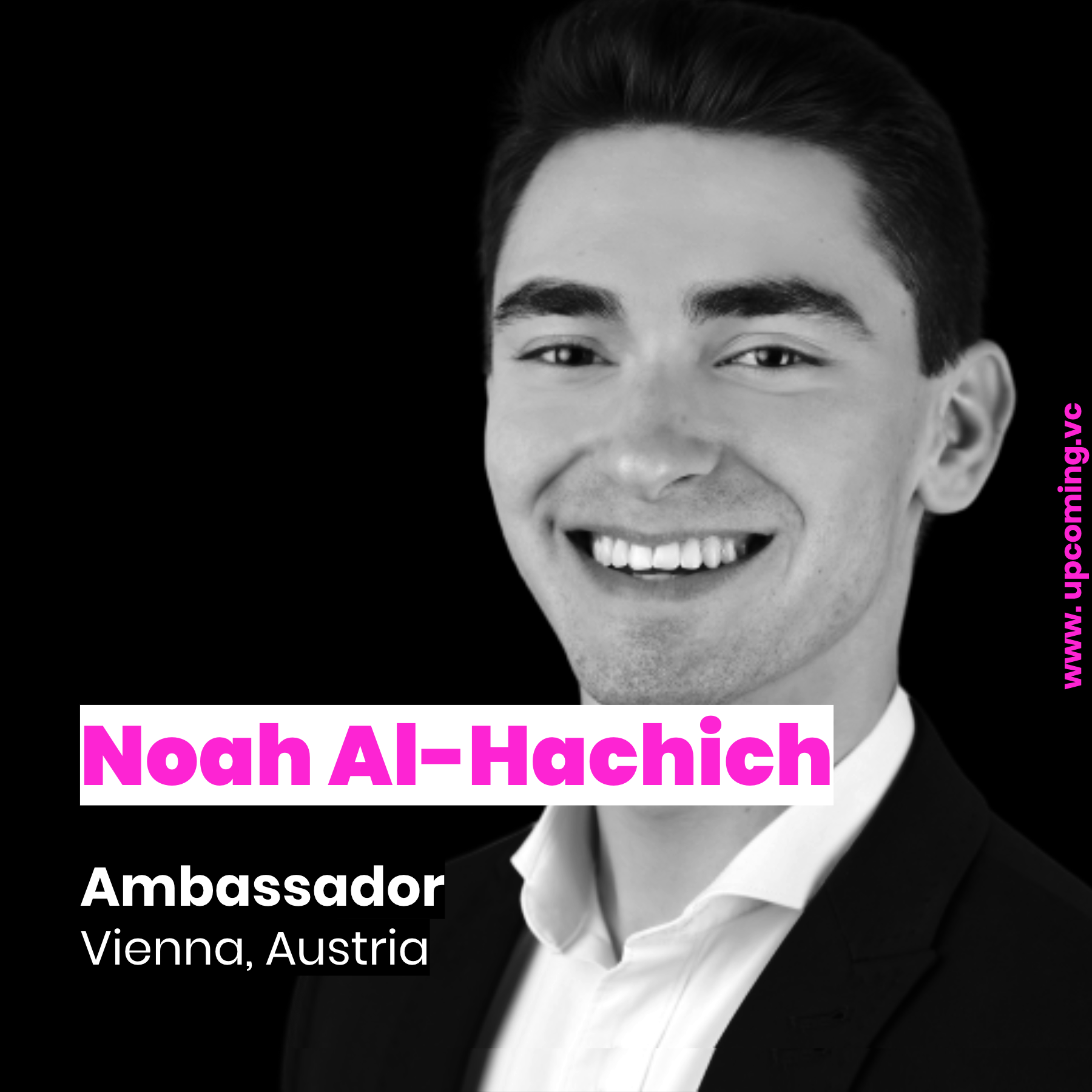 Hi, I am Noah and I am studying towards a degree in Business Administration at Vienna University of Economics and Business. I have been interested in the Venture Capital ecosystem for a long time and have gained experience working for a Singapore-based VC firm that focuses on Blockchain technology. Previously, I have worked for a startup and an NGO fostering entrepreneurship, as well as interned in consulting.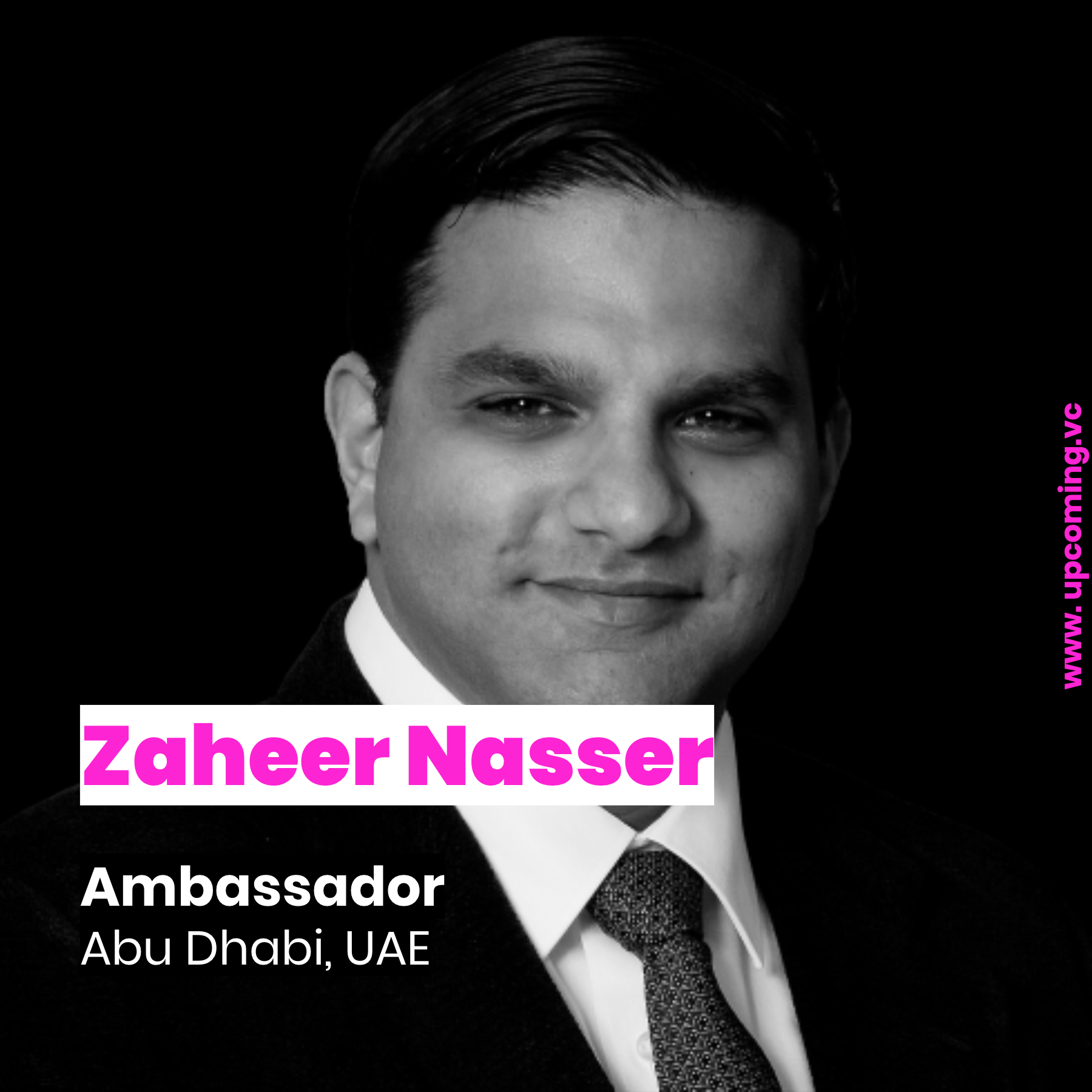 Hi, My name is Zaheer and I am an Entrepreneurship Trainer/Coach, Healthcare Entrepreneur and Angel Investor located in Abu Dhabi, UAE. As someone who has been on both sides of the table when it comes to developing startups and investing in new ventures, I enjoy evaluating new ideas, that leverage the exponential technologies driving humanity forward. I firmly believe in developing technologies for a greater good and find purpose in helping others do the same. I joined the UPCominVC community to learn more about Venture Capital and share knowledge in this space to help grow the investment ecosystem in the region.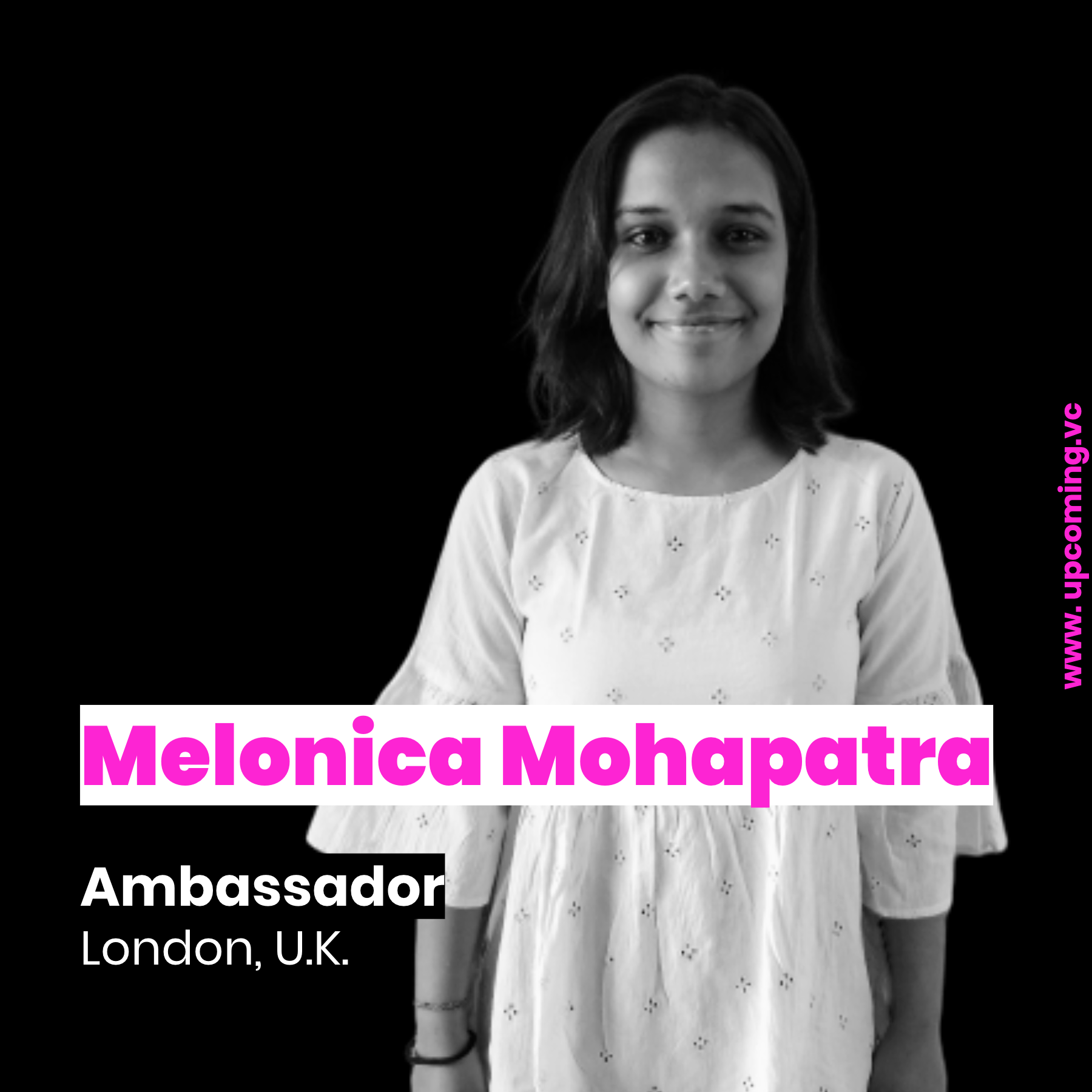 Hi, My name is Melonica, I'll be joining London Business School for Masters in Analytics and Management program. I hold a bachelor's degree in Materials Engineering and I'm passionate about products, technology and entrepreneurship. I'm very excited to be a part of UPCOMINGVC® and help build a global community of VCs and dynamic entrepreneur.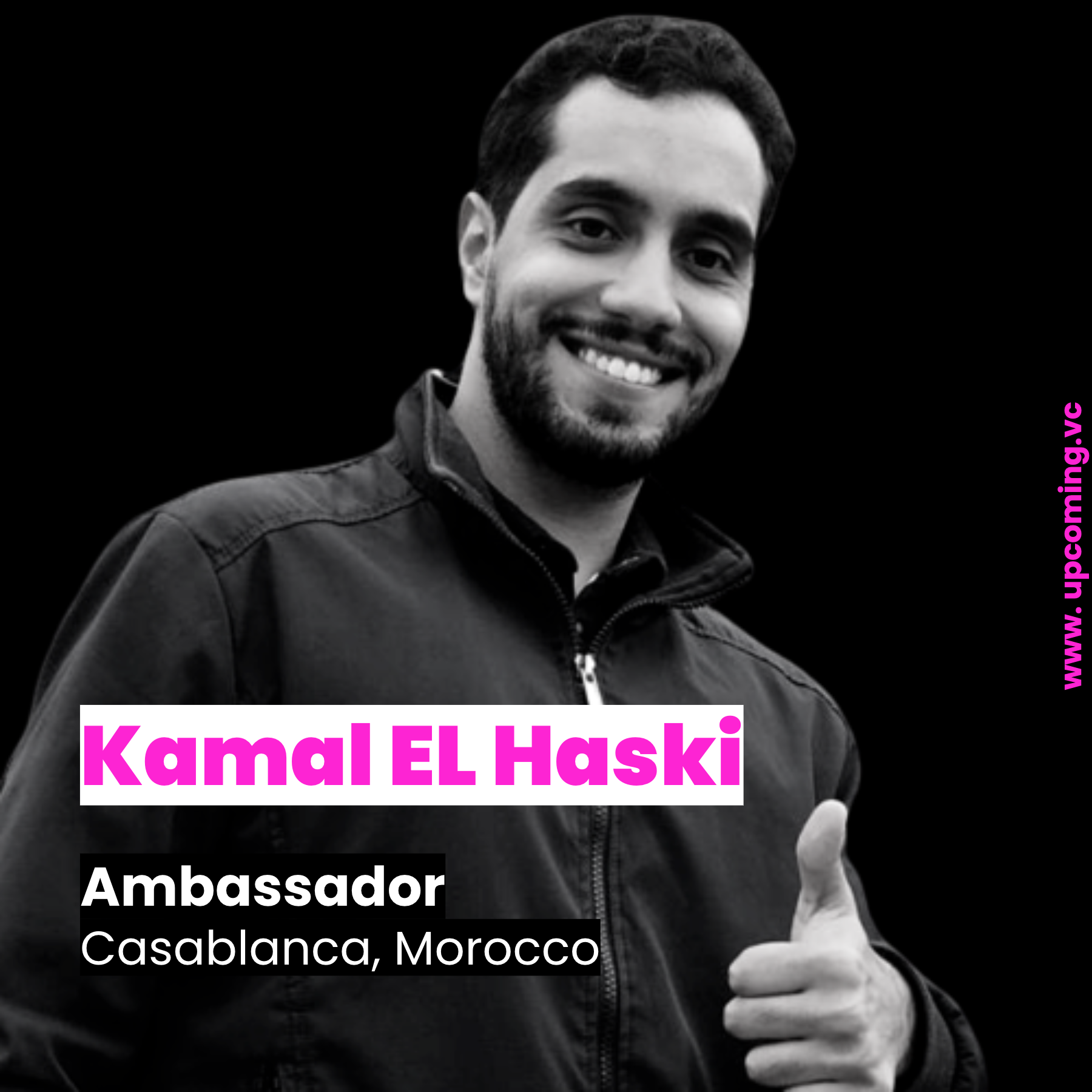 Hi. My name is Kamal.The venture capital culture is an integral part of the life of startups and as a Tech entrepreneur and startup enthusiast. I helped several startups in their VC's deals. I am excited to join UPComingVC for sharing my experiences and help to build a global venture capital mindset in the African region.